The Governor's visit was part of his initiative to build a synergy between industrial and government sectors for the purpose of driving economic and social development of Angthong province and promoting safety and environment for the well being of people of Angthong. The Governor's initiative was launched by first visit to Thai Rayon, the largest company in Angthong with over 1000 employees. The Governor of Angthong very kindly assured Thai Rayon of required services and assistance to the Company from all provincial departments. Thai Rayon thanked the Governor and all the provincial officials for their co-operation and support and assured every one of its commitment to work for economic and social development of the larger community of the province.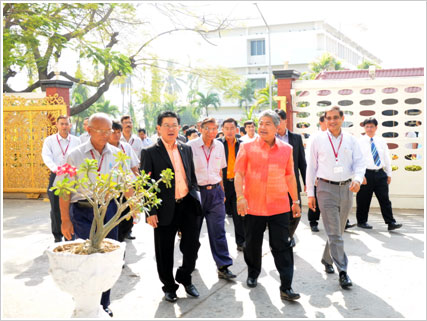 Governor of Angthong, Khun Viswa Sasisamit along with TRC management team visiting TRC. plant g on 24th December 2009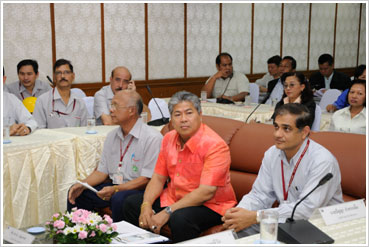 The Governor of Angthong Listening to presentation made by company.
Discussion forum between the Governor's team and management of TRC.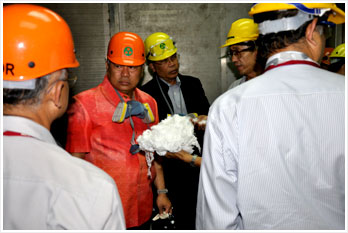 The Governor visiting TRC Production line.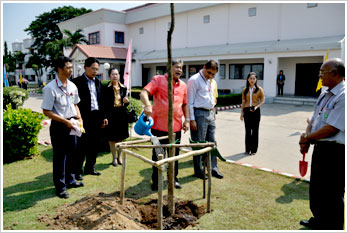 A moment to care for environment at TRC housing facility.