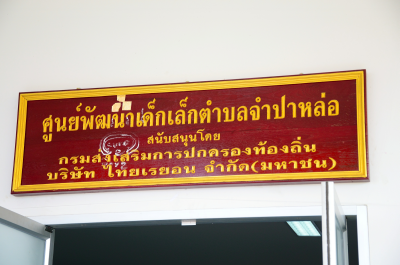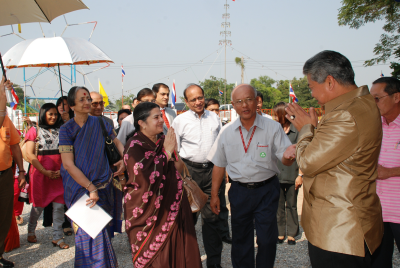 Mr. Visava Sasismit- Governor of Angthong welcoming Mrs. Rajshree Birla at Child Development Centre , Tambol Champalor.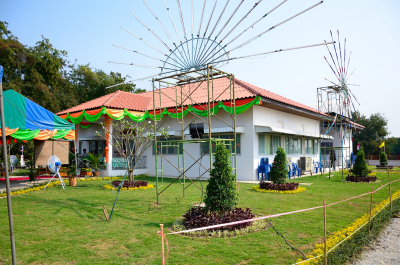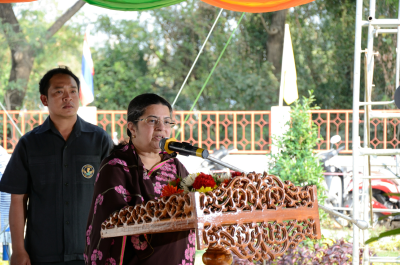 Speech by Mrs. Rajashree Birla at Child Development Centre, Tambol Champalor for our policy is to actively contribute to the social development of the communities around the plant location as per appropriate periodicity. Over the years the company had continuously participated and support communities activities through company establish a task force to co-ordinate with communities leader ,school head master, monastery abbots around plant location through participatory need assessment of the communities and consider budgets allocation to meet the needs of the communities.

Over past years , our Thai Rayon had spent about 2MB. for communities development projects.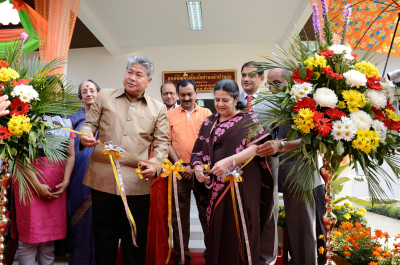 Openning Ceremony of Child Development Centre which Thai Rayon is sponsor 1 million baht to support all materials for education and development .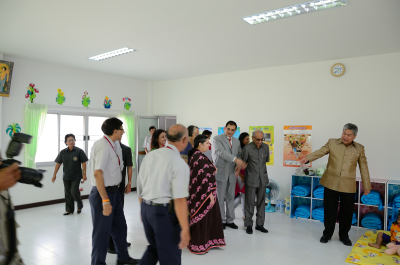 Visiting inside the child development centre which all materials are contributed by Thai Rayon Public Co.,Ltd.
Blessing the Children at child development centre.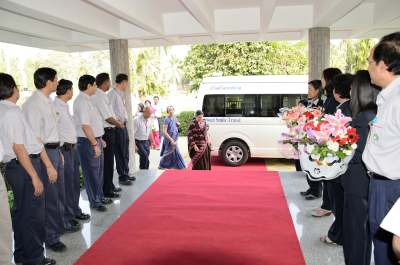 Arrived of Mrs. Rajashree Birla at Thai Rayon Office Building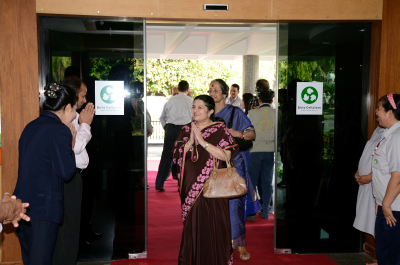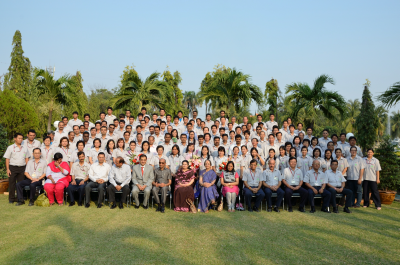 Group Photograph with employees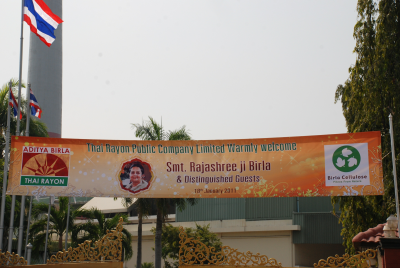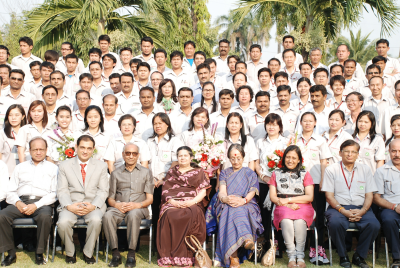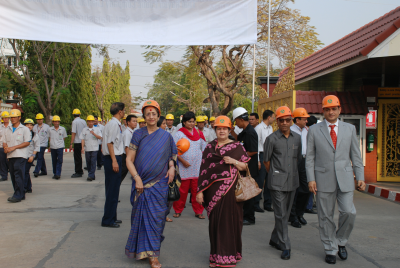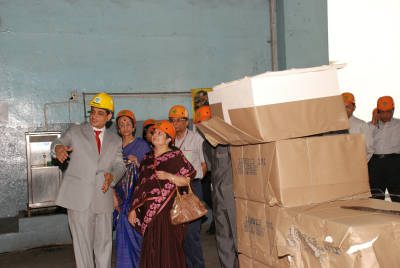 Visiting the pulper section in Viscose Department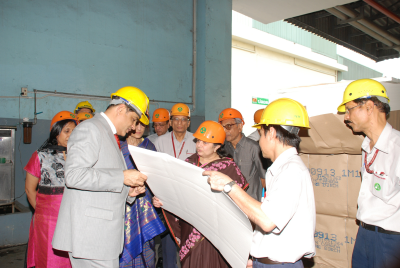 Seeing the pulp sheets from AV Cell, Canada.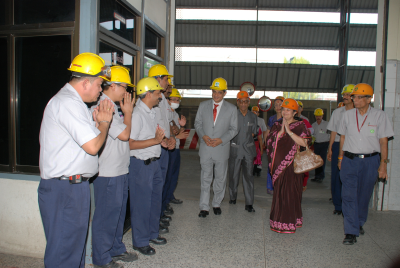 Visiting Bailing Press section at Spinning Department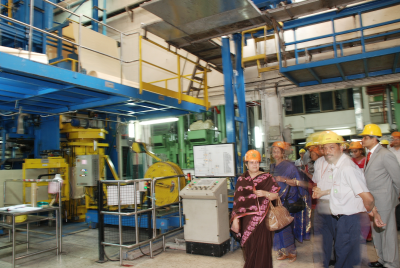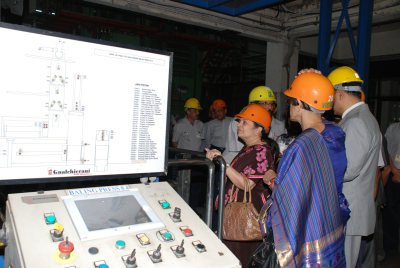 Seeing auto bales operations in Baling Press Process Area.