Cutting ribbon to mark opening of SHE,TPM &QOL Exhibition by Mr. Visawa Sasisamit ,Governor of Angthong province on Wed.22 Feb.2012 accompanied by Mr. Prasan Sipani Joint President TRC and Chief officers from Angthong.
The Safety, Health, Environment, TPM and Quality of Life Exhibition 2012 ,annual exhibition in TRC objectives to encourage participation for higher level of achievement in Safety, Health ,Environment  ,TPM , continuous improvement and new initiatives from either TRC employee or involvement from external government and private sector in order to develop better quality of work life and community as well.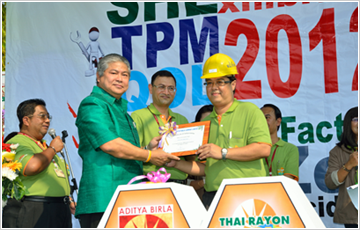 Recognition certificates presenting to employees and departments who have strong contribution in safety, Kaizen (continuous improvement) and 5S activity .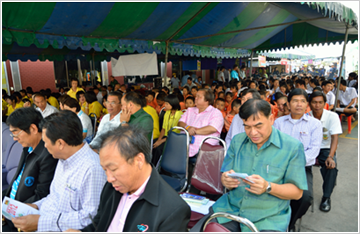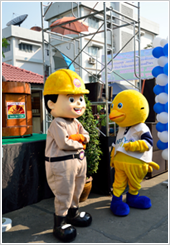 External parties includes 16 provincial government offices ,15 private companies community leaders and around 200 students from 7 school near by were participating the exhibition.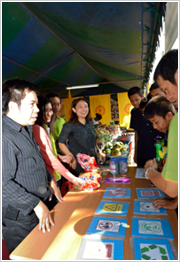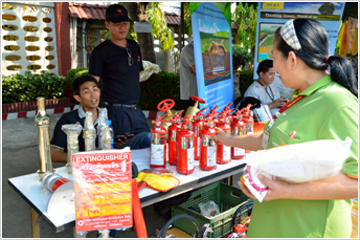 Safety appliances ,PPE. displayed by external parties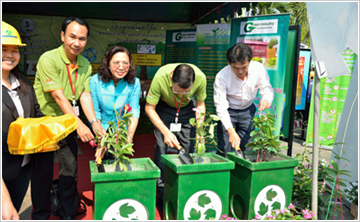 Plantation by TRC management and chief officers during environment booth visiting.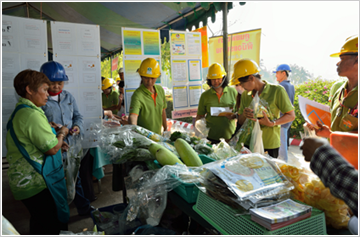 Organic vegetables from Angthong demonstration farm .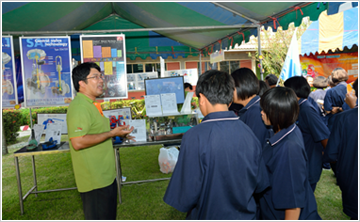 Explaining by TPM member on how to take care of machine through TPM activity.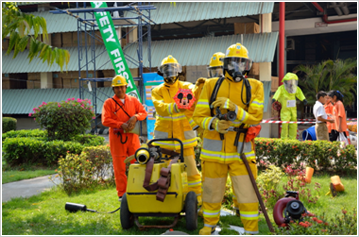 Safety garden, simulation  of using fire fighting tools and safety practices while working at height.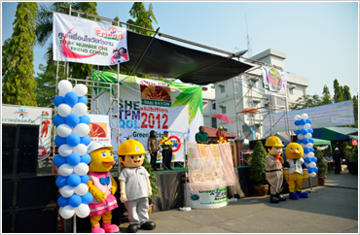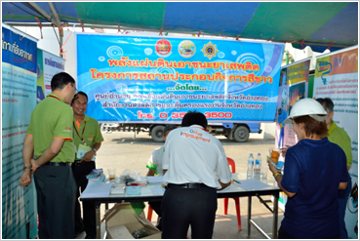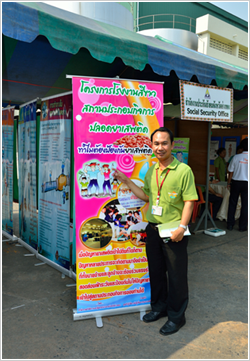 Preventing drug in factory under "To be number one and White Factory project, Employee counseling "Friend corner" will be started in near future.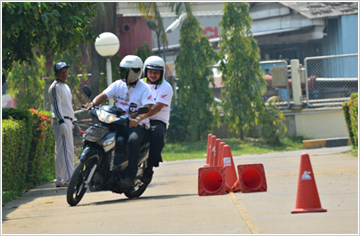 Safety on riding motorcycle instructed by Honda Co., Ltd.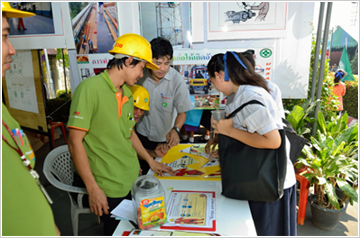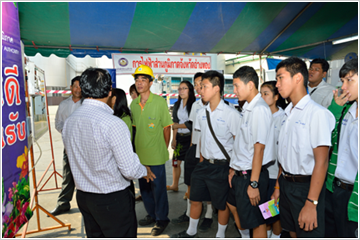 Safety exhibition display ,games and interesting issues from internal and external departments.